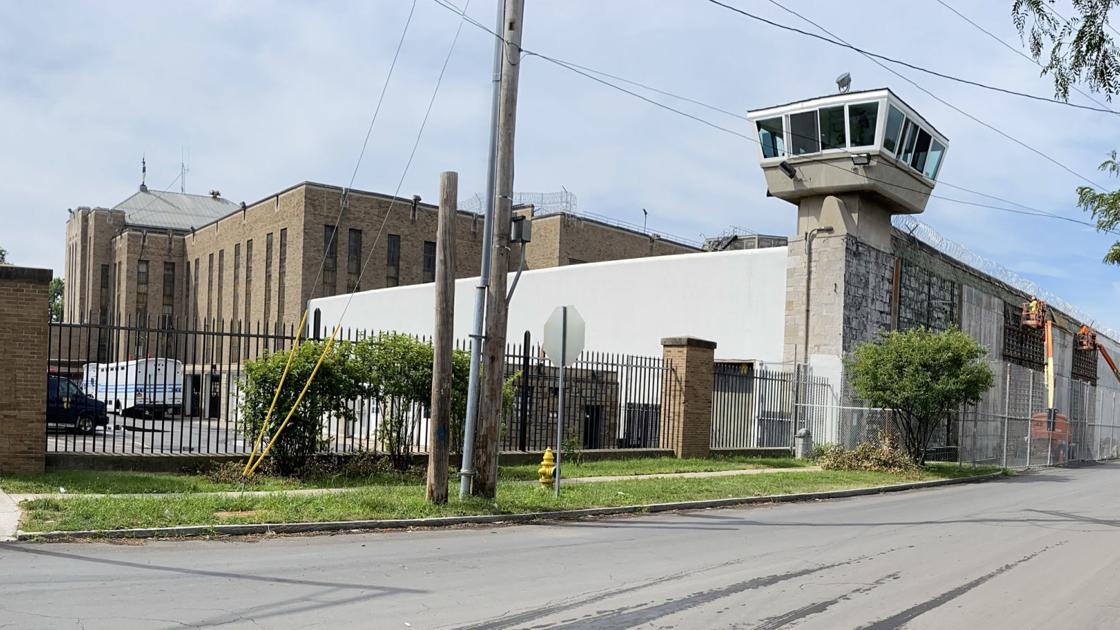 'This is not normal': NYSCOPBA Says Auburn Prison 'Child Witness' of Inmate Violence | State and regional
ROBERT HARDING The Citizen (Auburn)

AUBURN – Auburn Correctional Facility is coming out of lockdown, but the union representing correctional officers is hoping the state will act to deal with rising violence in the prison.
The New York State Correctional Officers and Police Benevolent Association, along with Cayuga County elected officials and law enforcement, held a press conference outside the maximum security prison on Thursday. It was a demonstration of support for correctional officers in the prison, whom the union describes as "child witness to inmate violence".
Auburn Prison was closed on August 8 after an incarcerated individual seriously injured an officer. Mark Deburgomaster, NYSCOPBA's western region vice president, said the officer had a 7-inch gash from the corner of the mouth to behind the ear. He needed 30 stitches to close the wound.
"The picture of this injury is horrible," Deburgomaster said. "Besides the physical injury itself, this officer will carry the emotional scar from that attack with him for the rest of his life."
While this attack was the most serious, there were others during the Auburn Correctional Facility lockdown. In one incident, Deburgomaster said an officer was stabbed in the hand by an incarcerated individual who created a weapon from a broomstick.
When the state Department of Corrections and Community Oversight ordered the lockdown, there was a facility-wide search for contraband. Emergency response teams were mobilized to help with the search.