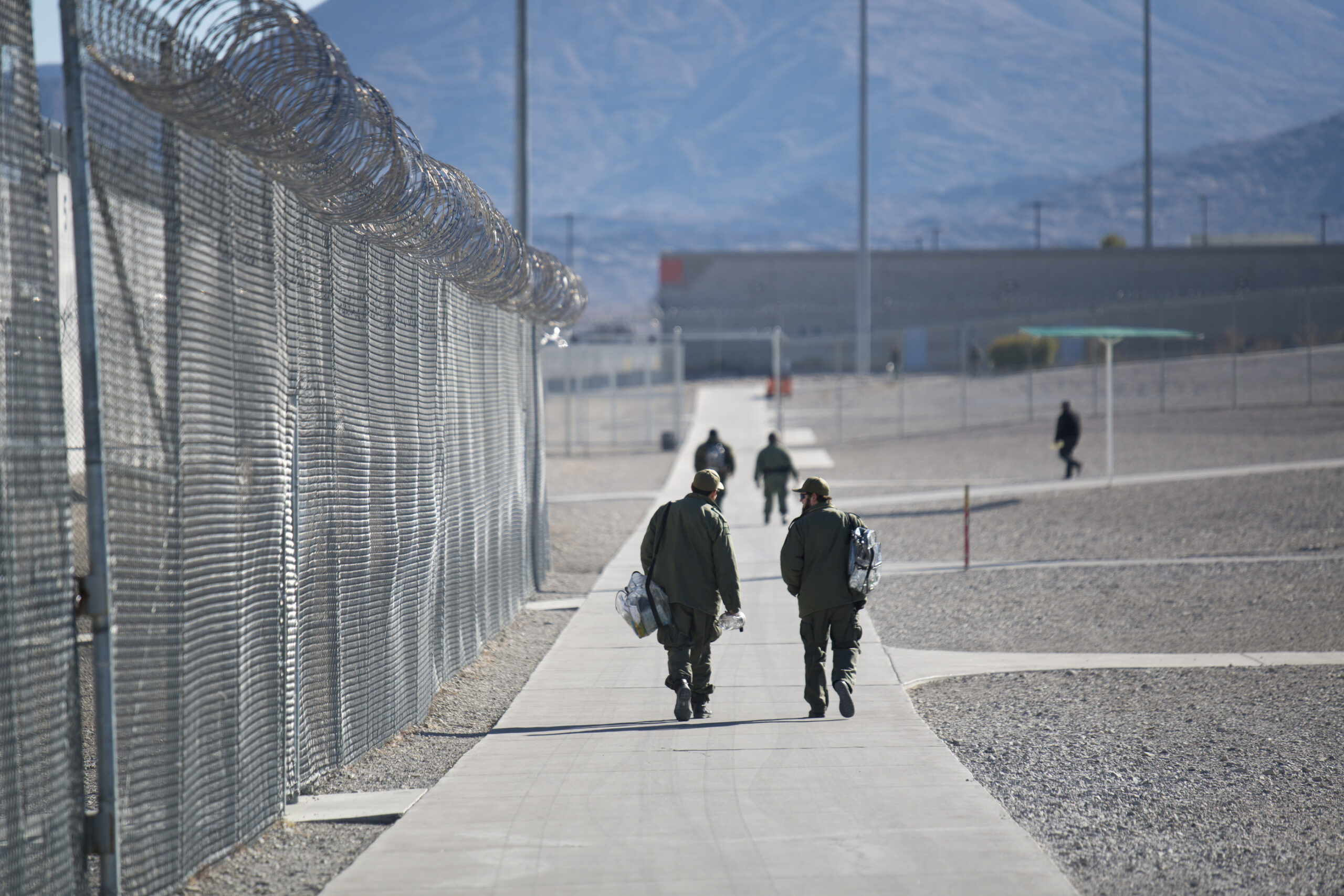 The Nevada Prison System: Prioritizing Punishment Over Progress
Crime does not pay. This refrain has been part of the Western lexicon for generations; the first mention of this was in the UK Law Magazine published in 1860. The opinion was that a life of crime will not pay off in the end. And that has largely been the case. In Nevada, as in many states, however, incarceration can pay off. Not enough to get rich and fly away towards the sunset of retirement, but enough to get supplies from the prison commissioner in order to bring a taste of the outdoors in a small corner of an otherwise dreary temporary residence.
It's not the only thing to spend money on! Some temporary residents of the Nevada Department of Corrections (NDOC) are permitted to work for what some would consider a considerable salary. Residents of facilities such as Casa Grande Transitional Housing move from state prisons to these transitional facilities to work in the community for real pay. They are still serving time and are therefore still in the custody of Nevada Corrections, but they are hopefully able to save some money to ease the transition after release.
Sean Golonka and Jannelle Calderon from The Nevada Independent covered the saga of resident accounts seized by the Nevada Department of Corrections. The Nevada Department of Corrections was arbitrarily taking 80 percent of not only residents' salaries, but also 80 percent of funds sent to residents by family members until the Board of Prison Commissioners intervened.
Now when I say "salary" you may be wondering what I mean. Residents of the various prisons work as kitchen workers, firefighters for the Nevada Forestry Division, and Silver State Industries, to name a few. As I mentioned, some are able to hold regular jobs within the community. Hope for Prisoners is working with NDOC's Casa Grande Institution to support these efforts.
The question of garnishment became such that the legislature had to intervene. After the Board of Prison Commissioners lowered the rate NDOC can seize from 80% to 50% for all funds deposited into a resident's account, the legislature further lowered the rate to 25% of family dues and maintained the 50% for salaries. This is all done in the name of upholding Marsy's law, which states that any resident fund must prioritize victim compensation. Prior to the intervention of the legislature, money seized by residents was given priority over an account maintained by the state treasurer and paid for by the Parole and Probation Division, but this did not affect the obligation of individual return of a resident as is currently the case.
Senate Bill 22 also required NDOC to make these garnishment changes on July 1, which it did not do, and when questions arose, the Board of Prison Commissioners announced that he was going to implement it at the end of July. It is not surprising and disappointing that implementing a bill that could help residents contact their families and purchase food items is not a priority, but I have to imagine that if it does. was a bill increasing foreclosures to 100%, the NDOC would have implemented it so quickly. it would turn our collective heads. This reinforces the view that NDOC's main policy is punishment rather than rehabilitation, education or reintegration.
NDOC has job developers on staff and partners with organizations such as Hope for Prisoners to help residents find employment. And many of these program managers are passionate about the work they do to support reintegration. But as is always the case in large bureaucracies, frontline passions often don't reflect the priorities of the director's sequel.
It is unfortunate that many people in Nevada refuse to view people detained by the NDOC as anything other than "criminals" who deserve to be punished until the end of time. It is worse that some of the people who feel that way are in the NDOC. I am not criticizing the entire administration or staff of the Department of Corrections. But no one can convince me that the whole department wants to see people set free and go into the sunset with the tools they need to be successful and never come back, despite what the mission statement says. I was the victim of a crime and was entitled to restitution, so I feel the hurt, the vulnerability and the trauma that comes with being a victim of a crime and the potential to never feel like it again. really whole. But state-sanctioned revenge is not a sustainable public policy position.
NDOC is not in the realm of planned obsolescence, but it should be. The goal of every Nevada citizen, legislator, administrator, staff member and correctional officer should be to see NDOC residents become self-reliant and ready to return to society. I have seen with my own eyes the difference between someone who is released and has money set aside and someone who is released and has nothing, and that can make all the difference between a successful comeback and this revolving door making another turn.
Nathaniel Waugh is a member of the Las Vegas-Clark County Library District Board and Program Supervisor at Hope for Prisoners, where he focuses on workforce development for displaced workers and recently released offenders. He received his Master of Arts in Urban Leadership from UNLV.