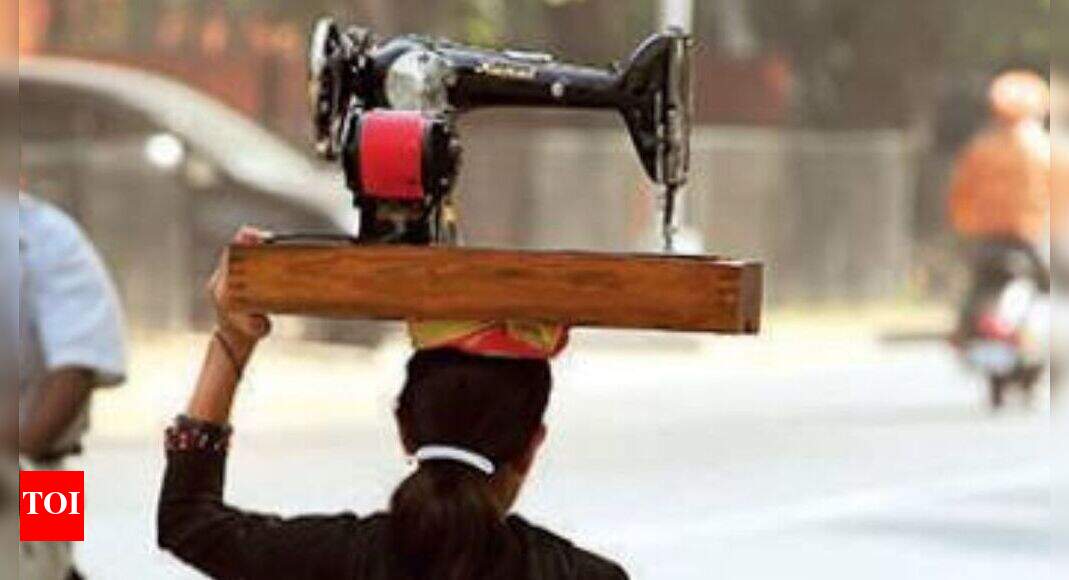 Tamil Nadu: 10 ex-prisoners receive sewing machines to start a new life | Chennai News
CHENNAI: Gomathi and Shivakumar no longer need to depend on others for their livelihood.
The couple were among 10 ex-prisoners who received electric sewing machines worth Rs 5 lakh on Sunday through the Discharged Prisoners Aid Society.
So far, aid worth Rs 38.40 lakh has been distributed to 87 ex-prisoners this year.
Gomathi and Shivakumar learned to sew in prison where Gomathi surpassed her husband in sewing women's clothing.
His work was exhibited in the prison bazaar.
They asked for a sewing machine and got one.
The machines were handed over by Sunil Kumar Singh, Director of Prison and Penitentiary Services, in the presence of S Gnaneswaran, Treasurer of the Discharged Prisoners Aid Society.
"This will help in the rehabilitation of those ex-prisoners who learned sewing techniques in a sewing workshop in prison during their incarceration. They can make a living without depending on anyone, "said Sunil Kumar Singh, a senior DGP officer.
Social assistance in the form of rickshaws, cows, small shops, carpentry tools, welding machines was provided to ex-prisoners who petitioned the department.
A senior officer said the requests will be dealt with by the relevant probation officer after field visits to verify if the requests are genuine. Once the agent submits the report, the aid will be sanctioned.
No less than 42 ex-convicts applied for automatic rickshaws, but only three were deemed eligible as they would have to pay the IME.
"Many of them ask for either a rickshaw or a sewing machine because it is easy for them to continue without hassle," the officer said.
Delighted to receive the help, Saravanan, a former detainee, said he was initially a little hesitant in approaching companies looking for employment.
"This help will help us greatly to lead a decent life," he said.