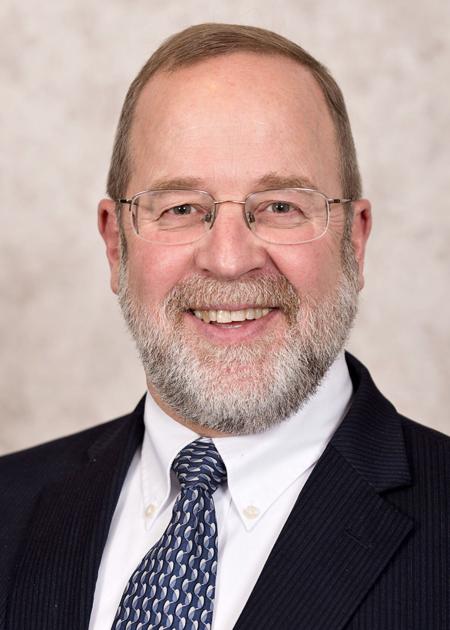 supervisor of Shenandoah faces criminal charges | Nvdaily
[ad_1]
WOODSTOCK – Bradley Pollack, a member of the Shenandoah County Supervisory Board, faces two misdemeanor charges of destruction of property.
According to Denise Vollmer, spokesperson for the Shenandoah County Sheriff's Office, the charges stem from Pollack of 100 Jillian Court, who allegedly removed real estate signs from the Jennifer Court and Main Street area.
According to court documents, the incidents occurred on September 13 and 14. An investigator from the Shenandoah County Sheriff's Office observed Pollack committing the act, according to criminal complaints in both cases. They happened between 8 p.m. and 10 p.m. on both days, Vollmer said.
The investigation into the incidents began after a complaint was filed that real estate signs had been stolen and tampered with since late August, Vollmer said.
In a telephone interview, Pollack admitted to taking the signs and said it was within his rights to do so. The charges were "silly" and placed after a "complete misunderstanding," Pollack said.
"I expect the charges to be dropped soon," Pollack said.
Pollack, a Woodstock-based defense attorney, said he contacted Linda Holler, of Holler Realty, saying the signs were placed illegally.
Pollack said real estate signs must be placed on the property they refer to. The intersection where they were placed is in Phase I of the Edinburgh Square development and the signs advertise a Phase II of the development, which Pollack said was also illegal.
Pollack, who lives in phase I of development, said phase two was not suited to the community.
Holler, in a phone interview, said the issue was resolved but declined to say anything more.
Pollack is scheduled to appear in Shenandoah County General District Court at 9 a.m. on October 22. He said it was not clear whether he was going to represent himself in the case.
Shenandoah County Commonwealth Attorney Amanda Wiseley said that because she knows Pollack, she finds a special prosecutor from another jurisdiction to handle the case.
[ad_2]