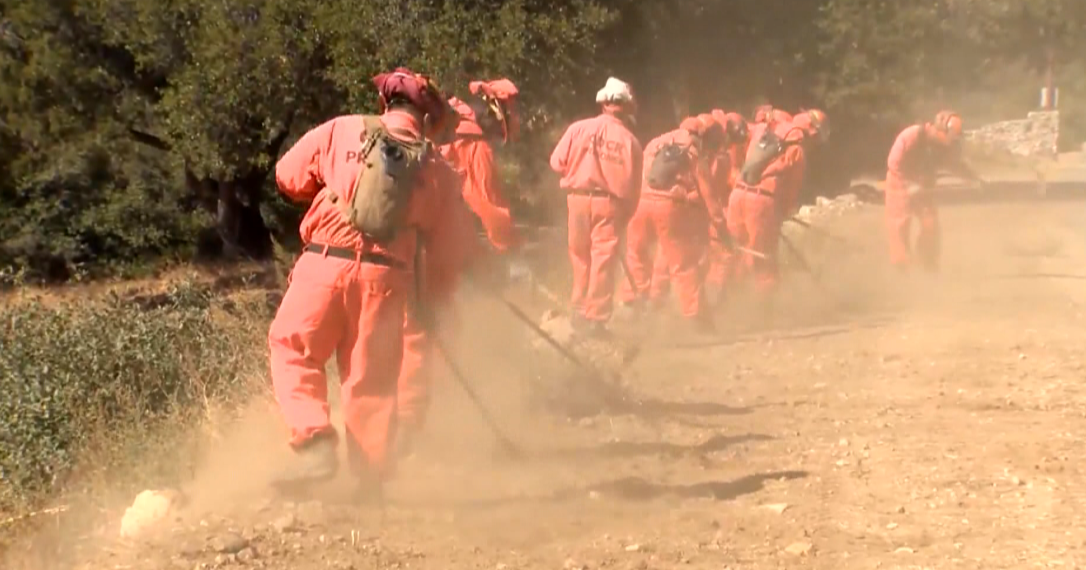 Shasta County Leaders Set to Vote on Inmate Fire Camp Renewal | New
SHASTA COUNTY, Calif. – The Shasta County Board of Supervisors will vote on whether to extend the statewide Fire Camp program for three years at its 9 a.m. Tuesday morning meeting.
If passed, the program will continue in Shasta County until June 30, 2025.
Fire Camp, also known as Conservation Camp, is a program of CAL FIRE and the California Department of Corrections and Rehabilitation (CDCR).
Inmates, mostly from the prison system across California, can reduce their sentences for helping CAL FIRE. The program is voluntary.
Inmates with a history of sexual offences, arson, or a history of forceful or violent escapes are not eligible for this program. Inmates receive training throughout their participation in the program and are also used for flood and other emergencies.
Several people at Redding tell Action News Now they think it's a great program.
"It can give inmates the opportunity to serve the public, learn new firefighting skills and also reduce their sentences if they behave well and give their time and do it. ", Margaret who has lived in Redding for 16 years. years. "I think it's a great idea. We need more firefighters one way or another.
The Cal FIRE Shasta-Trinity unit has two camps with two crews each. Cal Fire says it has seen a sharp drop in inmate numbers as it is funded for 152 fire crews through this program, but only 63 of them are staffed statewide and only 51 are available for regional intervention. There are normally 12 to 17 inmates per shift.
"I think firefighters and everyone associated with firefighting needs all the help they can get," said Carol Carter, who moved to Redding 2 years ago. "If those people can come out and they can be an asset to this program, then I think it's a really good program to go for."
CAL FIRE says it brought in additional bulldozers with all crews to better fight the fires. He says inmate teams are used in firefighting all the time.
All volunteers must have good behavior in prison, follow the rules and participate in rehabilitation programs in prison to qualify.
The Shasta County Sheriff's Office tells Action News Now this primarily affects jails, so none of the 75 inmates who were just released are eligible for the program. He has a contract to send 2 inmates to the program, but hasn't done so in years.