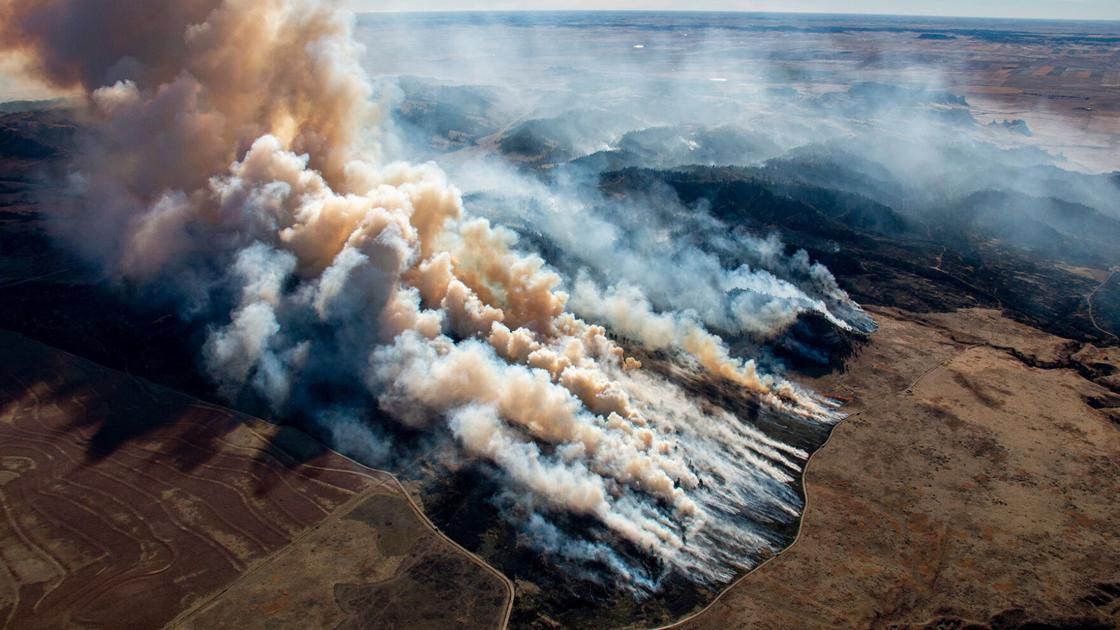 Over 2,500 acres burned in fire near Gering | Crime-and-Courts
[ad_1]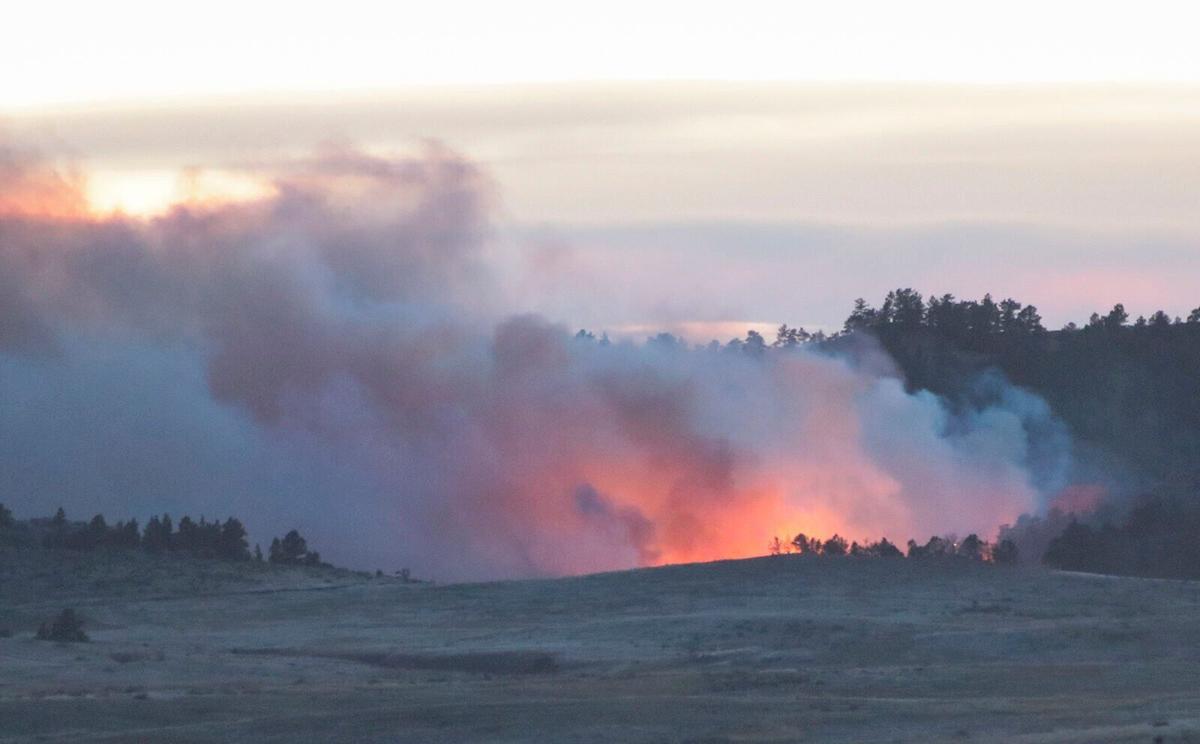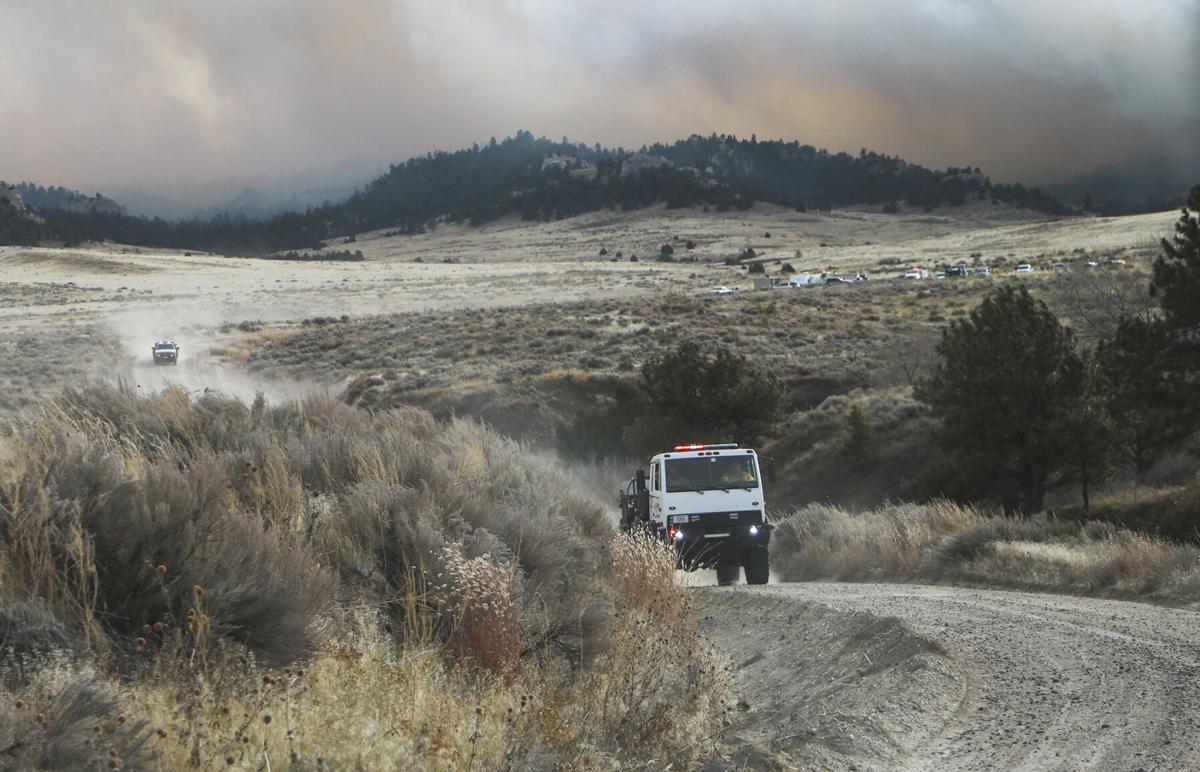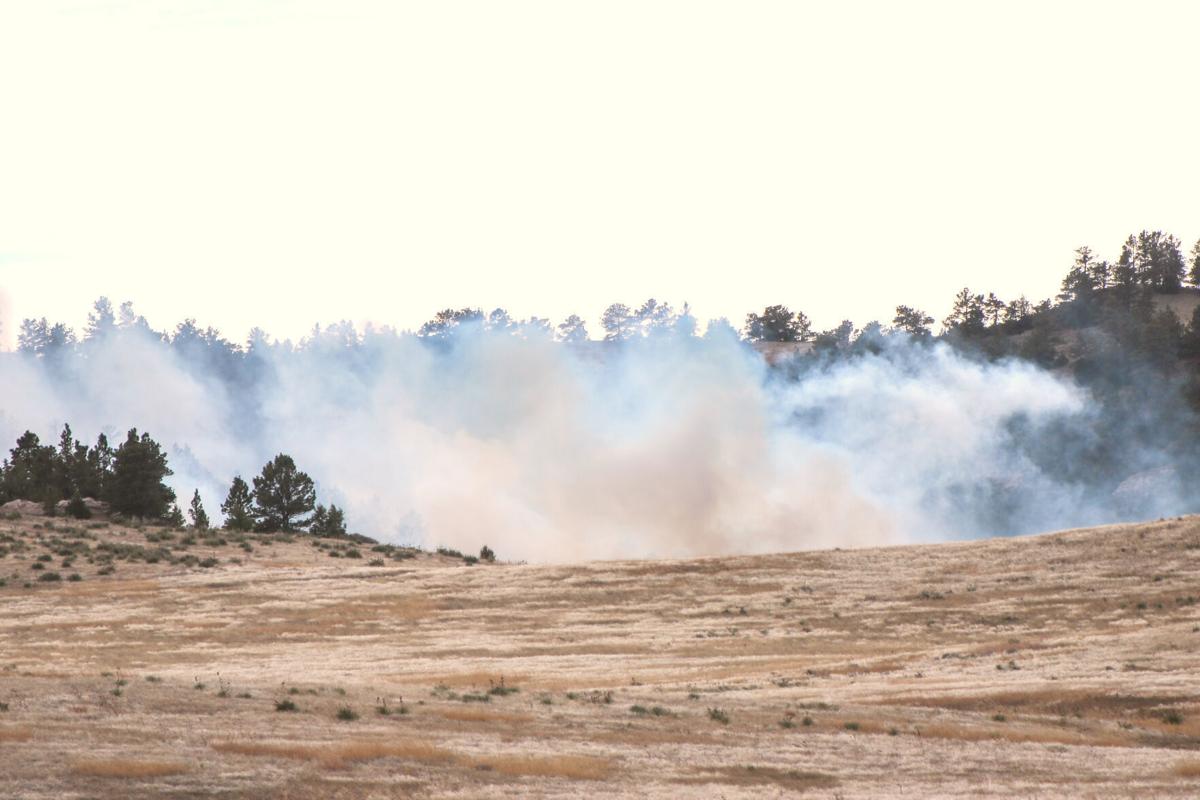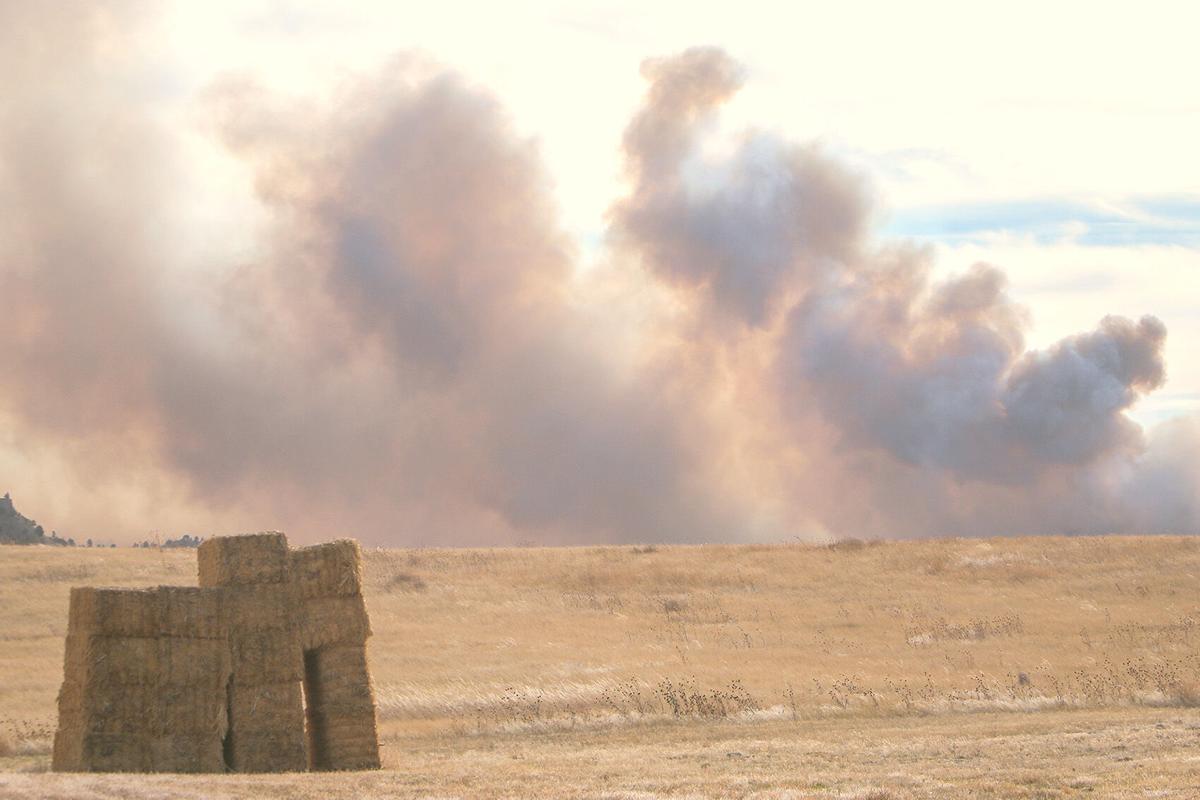 Scottsbluff Star-Herald

SCOTTSBLUFF – A wildfire that started on Sunday morning south of Gering burned nearly four square miles of the Nebraska Panhandle, where weather conditions hampered firefighting efforts.
Officials from the Nebraska Emergency Management Agency are providing assistance in fighting the fire on state-owned land in the Buffalo Creek Wildlife Management Area.
The blaze tripled in size overnight and continued to grow on Monday as two UH-60 Blackhawk helicopters and nine Lincoln Army National Guard Soldiers joined in the blaze, a the emergency management agency announced in a press release.
The Gering Fire Department reports in a Facebook post that firefighters were called around 11:30 a.m. Sunday. By noon, fire departments across the region were responding and 24 fire trucks were on the scene Monday.
Two Colorado-based single-engine tankers dropped flame retardant materials on missions Sunday and Monday, officials said.
In addition to fighting the blaze, firefighters and law enforcement worked to evacuate hunters from the area. Crews reportedly spent hours searching for a hunter and two children, who were found unharmed on Sunday afternoon.
On Monday, Gering Fire Chief Nathan Flowers estimated the blaze is about 15% contained, with one of his containment lines on Wright's Gap Road. Firefighters traveled to this area to protect the structure, as the fire threatened at least one home on Sunday evening.
[ad_2]