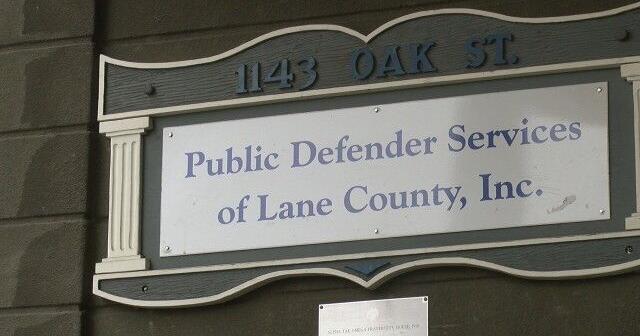 Oregon faces a public defense system crisis | Local
LANE COUNTY, Ore. — Public defenders are rare in Oregon, which could take longer for cases to go to trial.
Brook Reinhard, executive director of Lane County Public Defense Services, said it's a problem in many states, but especially in Oregon.
"It's a problem in Oregon because we have over 100 contractors doing public defense instead of just one agency actually doing it. And the legislature needs to give us more money to reform the system and reduce the number of cases," Reinhard said.
He said Lane County has been dealing with the issue for more than 40 years. Currently, they have 26 lawyers. But he said they needed more than three times as much to do their job effectively in each case.
"There are too many clients in jail that we can't see often enough, and sometimes if we're not able to represent them, they don't have a lawyer at all for weeks," Reinhard said. .
Currently, Oregon has fewer than 600 public defenders. According to a recent study by the American Bar Association, that's only about a third of the public defense attorneys he needs. Records show the state would need to hire an additional 1,296 people to provide reasonably effective assistance to low-income defendants.
"I could hire 10 law students a year and offer them lawyer jobs right out of law school; we could build our supply of lawyers, but we need state funding for the We need prosecutors in the state and here to make really smart decisions about what they're prosecuting and why," Reinhard said.
Reinhard said at least a dozen people have been in the Lane County jail without a lawyer for the past two months.
"We had to bring in lawyers from out of state, convinced a lawyer who was a JAG military officer to come and work for us, we convinced lawyers from other public defender firms in the state to come and work for us. The reality is that there aren't enough defense attorneys in Oregon to do that job," Reinhard said.
He said it's hard not being able to give some people the constitutional promise they deserve.