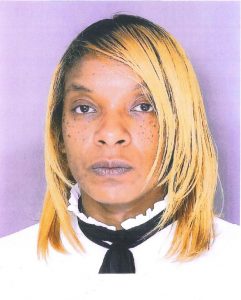 Mother charged with obstructing prosecution – Chadds Ford Live
Delaware County District Attorney Jack Stollsteimer announced on Friday that a charge of obstruction of prosecution has been brought against Amanda Washington, the mother of Saddiq Washington, the 22-year-old accused of murdering King Hua on June 29.
"The tragic murder of King Hua last week truly shocked the entire Delaware County community. The actions of the accused Saddiq Washington were as inexplicable as they were horrific. As a result of her actions, two families have been broken apart forever – her own, and Amanda Washington's actions cannot be ignored. She chose to quickly move away from the scene of the crime. She chose to remain silent even after Mr. Hua's death was announced. It was a catastrophic dereliction of duty as a mother and a citizen that led to today's indictment," District Attorney Stollsteimer said.
On Wednesday, June 29, at approximately 8:42 a.m., Springfield Township Police Department officers were dispatched to the intersection of S. State Road at Meetinghouse Lane for a report of a shooting. Police located a white Toyota Camry at rest in the right lane with a hole in the windshield from an apparent gunshot. It became clear that the driver of the vehicle, King Hua, had been shot. He was transported to Crozer Chester Medical Center where he later succumbed to his injuries.
Detectives photographed the crime scene and collected 9mm cartridge casings. Officers interviewed a witness who said he observed a dark-colored SUV aggressively change lanes and move forward in front of his vehicle. The SUV pulled up in front of the victim's vehicle and the witness heard two gunshots and observed a black man leaning out of the front passenger window shooting at the victim's vehicle. The man then entered the SUV and it fled south at high speed.
Investigators scoured the area and located several surveillance systems. On surveillance video, investigators were able to identify a dark blue Chevrolet Equinox that matched the description provided by the witness, and they were able to obtain the vehicle's Pennsylvania license plate. The owner of the vehicle has been identified and a Darby address has been entered on the registration.
Officers arrived at the listed address and observed the suspect vehicle in the driveway. Officers watched the house while they waited for a search warrant. On Thursday, June 30, at approximately 5 p.m., three women, including Amanda Washington, were observed leaving the residence and getting into the suspect vehicle. Officers secured the vehicle and residence, and all occupants of the vehicle and home, including Saddiq Washington and his mother Amanda Washington, were transported to Darby Borough Police Department for further investigation.
Officers interviewed defendant Amanda Washington in reference to the murder of King Hua. She waived her Miranda rights. She explained that she and her son were driving to work on the morning of June 29. She said she was late and the driver of the white Camry was driving very slowly. She said that when she got to Mr. Hua's vehicle, she heard gunshots and realized that her son was shooting from the passenger side of the vehicle.
She asked her son what he was doing, to which he replied, "Go ahead. Go. Go. Come on, mom. As they continued on their way to work, she said her son said, "Mom, I hope I didn't kill anyone."
She said she knew her son had a gun license and owned a gun, but she did not know he had a gun on him at the time of the shooting. fire until he fired the weapon out of the vehicle.
"I know I speak for everyone in the Delaware County law enforcement community when I say we are all struggling to make sense of this utterly senseless crime. Although the indictment of these defendants will bring a small measure of peace to the community, it will in no way lessen the shock of this crime, can never fully restore the sense of peace that each of us tries to enjoy when we go to work every day," says Stollsheimer.
The accused was arraigned by Magistrate District Judge James Merkins and bail was set at $50,000 (10%), with electronic home surveillance. The defendant is represented by Tracie M. Burns, Esq.

comments
comments