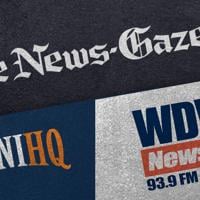 Man accused of shooting at another person | Courts-police-fire
URBANA – Champaign man who allegedly shot a woman in an argument is being held in the county jail in lieu of $ 250,000 bail.
Kelvin K. Jones, 20, who listed an address in the 400 block of Briar Lane, was charged on Friday with two counts of aggravated firearm discharge, alleging that on Thursday he fired a gun on a woman's vehicle and in her direction.
Deputy State Attorney Tom Bucher told Judge Adam Dill the shooting took place around 6:20 a.m. in the 1400 block of Winding Lane.
The woman traveled to this location to resolve an earlier argument she had had with Jones. As the two spoke from their respective vehicles, parked next to each other, the argument escalated and Jones reportedly pulled out a gun and fired in his direction.
The woman was not shot, but police discovered a hole in her vehicle corresponding to a bullet fired through it.
Police later found Jones in a vehicle on North Neil Street. They found a worn 9mm shell casing in his vehicle, but no firearm.
Bucher said Jones admitted to police he had an argument with the woman but denied shooting him.
Rather, he said he threw something at her.
A witness had video surveillance that showed a flash between vehicles, Bucher said.
Aggravated firearm discharge is a Class 1 felony with penalties ranging from probation to four to 15 years in prison, which must be served at 85 percent.
Bucher said Jones had no previous convictions but a pending misdemeanor for alleged illegal possession of firearms ammunition.