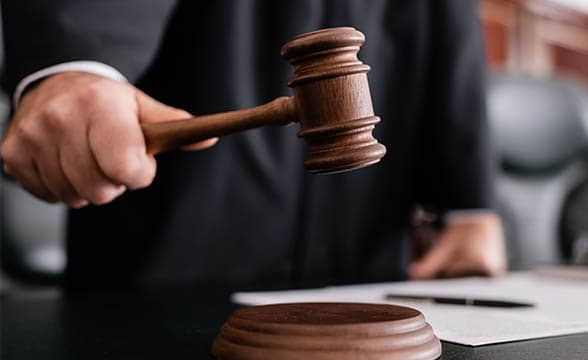 Macau Procuratorate formally indicts former Tak Chun CEO Chan
Levo Chan, the former CEO of junket Tak Chun Group and former chairman of Macau Legend Development, has been indicted by the Macau Public Prosecutor and faces up to 20 years in prison.
Prosecutors lay formal charges
Chan and eight other people were formally charged by Macau prosecutors on Friday after the investigation into Chan's case ended. Chan is the only one of the nine charged in this case to have been held in prison.
He was arrested by Macau Judicial Police in January as part of a follow-up investigation after Suncity's fallout over his alleged involvement in a criminal organization, illegal gambling and money laundering.
Chan's history in the junket industry in Macau dates back to 2007 when he opened the first VIP club run by Tak Chun at StarWorld, owned by Galaxy Entertainment. Named 21st in the 2021 Asian Gaming Power 50, Chan was instrumental in Tak Chun's assertion as Macau's second-largest junket operator by market share.
Chan has also held a 33.2% stake in Macau Legend Development since 2020 and was later appointed chairman and CEO of the company operating Legend Palace and Babylon casinos under the SJM Resorts license.
Evidence of Tak Chun's ties to Suncity
Chan, whose case was directly linked to the case of Suncity CEO Alvin Chau's arrest in November, has been held in Coloane prison since his arrest earlier this year.
According to Macau judicial policy, the group around Chan was not the same as the one operating through Suncity, but authorities obtained enough information to prove that the two groups were working together.
Chau's arrest, who will face trial in September, subsequently led to the company ceasing its junket business at the end of 2021. The prosecution said the investigation was linked to $800 billion. HK dollars ($127.4 million) of alleged illegal gambling funds against a total of 21 people ended on May 26.
A recent report based on Chau's 224-page indictment claimed that Suncity cheated the Macau government out of around $1 billion in tax revenue between 2013 and 2021.