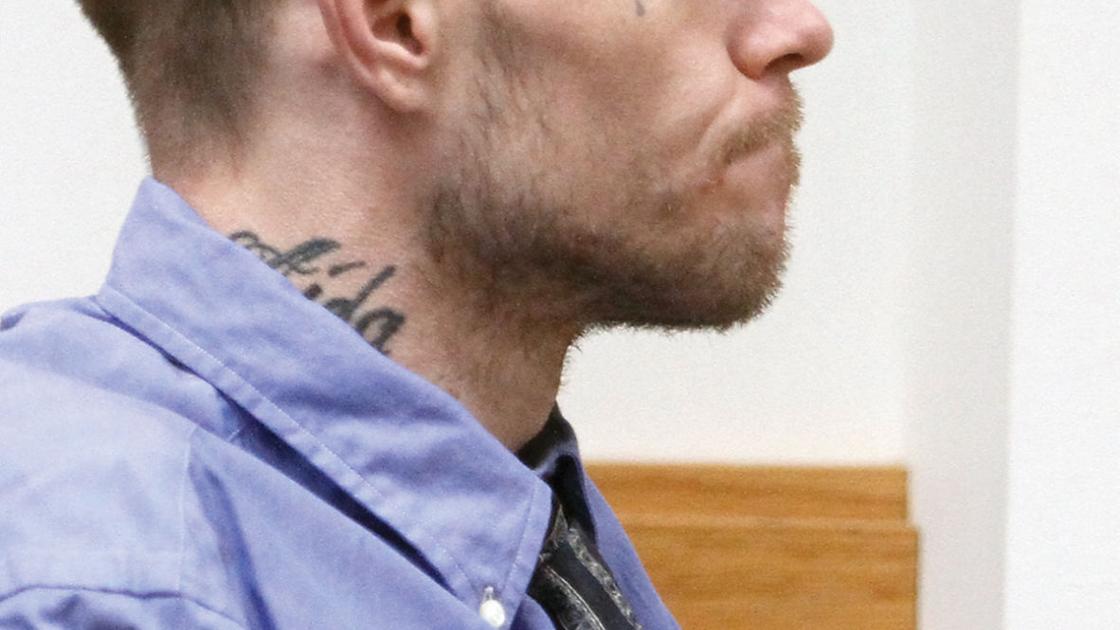 Jury Ruled in Favor of Prosecution in Light Trial, Murder of 5-Month-Old Child | New
[ad_1]
When Aida Shea Light kicked her feet and waved her arms, it wasn't enough to stop her dad, Tony Light, from suffocating his 5-month-old, 13-pound body. And when his little hand lost its grip on his T-shirt, he could finally fall asleep.
In 2018, Light confessed to intentionally cutting his airways to prevent him from crying. Friday, November 19, he was sentenced to life in prison without the possibility of parole.
A Blount County jury found him guilty of first degree murder in the commission of child abuse and second degree murder.
During a three-day murder trial last week, prosecutors gave the floor to Aida Light, who was killed on February 23, 2011.
"It has been an honor to speak on behalf of Aida Shea Light," said Assistant District Attorney Ryan Desmond, "and she is a special, young and beautiful person that this office will never forget."
Evidence confirmed that Tony Light was restless and drugged, which contributed to an instant judgment that killed his daughter.
Aida's mother and Tony's ex-wife Selena Light testified, as did her mother, the doctor who performed the autopsy, the senior detective and three other law enforcement officers.
Two videos were released: one from 2013 when Light told the detective he accidentally choked his 5 month and 21 day old daughter, the other from 2018 when he said the choking was intentional.
Prosecutors said he kept changing his statements because the guilt for killing his daughter kept growing.
"I thank the jury for being so thorough and meticulous," Desmond said, "and their deliberations and the trial were conducted in a very professional manner. All the rules were followed and the criminal justice system did what 'he was supposed to do.
Public defender Mack Garner said in an interview with the Daily Times that he would spend the next few days studying law to see what action to take next. He suspected they would file a motion for a new trial and said they would consult with Light to decide how to proceed.
Once a person is convicted of first degree murder, they have three possible sentences: life imprisonment, life imprisonment without the possibility of parole or lethal injection.
Since Aida was under 12 and Tony over 18, the state was able to ask the jury to sentence him to life without the possibility of parole.
The defense argued that Light, 33, deserved the possibility of parole since his confession supported the murder charge and showed he felt guilty.
"Either way," defense attorney Garner said, "he probably won't come out."
"(Aida) had a whole life ahead of her," said prosecutor Tracy Jenkins.
During pleadings that sent jurors to deliberate for 10 hours, the prosecution and defense used metaphors to sum up their cases.
Garner said he and his wife owned a little white poodle. He said the child who lives next door may be a "parasite" and told him he threw stones at the dog.
The lawyer said he checked his poodle for bruises and his yard for stones, but there weren't any.
Since there was no evidence to support the boy's claim, he said he told the boy's guardian not to punish him as it appeared he had done nothing wrong.
In turn, Prosecutor Desmond said humans are selfish, especially when they are young.
He said he was selfish until several years ago when he and his wife had their first child. The lives of their two children were and still are in his hands and those of his wife, he added.
When his children cried, he learned what they needed and fixed it, he said. But Tony Light knew "another way to keep a baby from crying."
[ad_2]