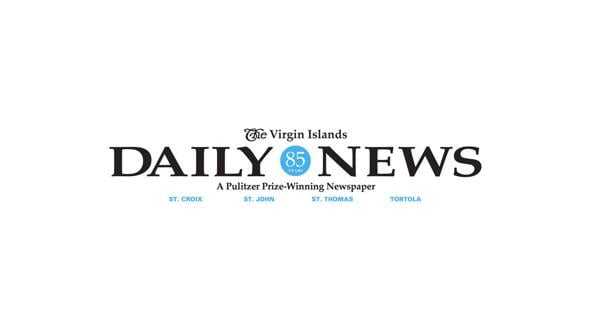 Horsemanship Certification Program Will Be Offered to Inmates at Golden Grove | News
ST. CROSS – This spring, eligible inmates at Golden Grove Prison will have the unique opportunity to develop vocational training in horsemanship through the Brighter Future Program, which, according to a press release from the VI Bureau of Corrections, provides rehabilitation and a thoroughbred horse sanctuary.
The dual-purpose program established in partnership between the prison – formerly known as the John A. Bell Adult Correctional Facility – and the US Virgin Islands Equestrian Equine Therapy Project Inc., will provide a reserve for retired racehorses in the territory and will teach incarcerated men and the behavior, anatomy and physiology of female horses, first aid, ground training and stable management, according to the press release.
"After encountering challenges and delays primarily due to COVID, this program is now ready to go and couldn't have come at a better time," Bureau of Corrections Director Wynnie Testamark said.
The skills learned will prepare participants for positions in the "equine industry, including racetrack grooms, farriers, veterinary technicians and stable managers," and support the program objective, which is to reduce the rate of recidivism and to increase the possibilities of earning a salary once. an inmate is released.
The land to be used for the horses has already been cleared, according to Reid McLellan, executive director of The Groom Elite, which offers certification courses that provide horsemanship training and has experience with prison-based programs. Corrections has entered into a public-private partnership with The Elite Program, bringing its services to the territory.
"We will be ready to start fencing and structures in the next few months," McLellan said.
Thoroughbreds are often relocated throughout the territory, largely due to the territory's racetrack closures following Hurricanes Irma and Maria.
Carolyn Smith, founder of the Equine Equine Therapy Project, praised the program.
"As the island of St. Croix prepares for horse racing at a recognized level, it will be necessary to train its citizens to work on the racetrack and support the horses once their racing careers over," she said. "This program will pave the way for success."
The plan is "to create a sustainable and thriving horse-centric economy where horses are part of competitive riding programs, jockey training programs and backstretch workers," Smith said.
She added that the vision for the program includes "equine therapy programs for people with disabilities and equine learning programs in our schools and for at-risk youth come to fruition."
According to the press release from Corrections, the organizers are looking to partner with other foundations, corporations and individuals who can offer help.