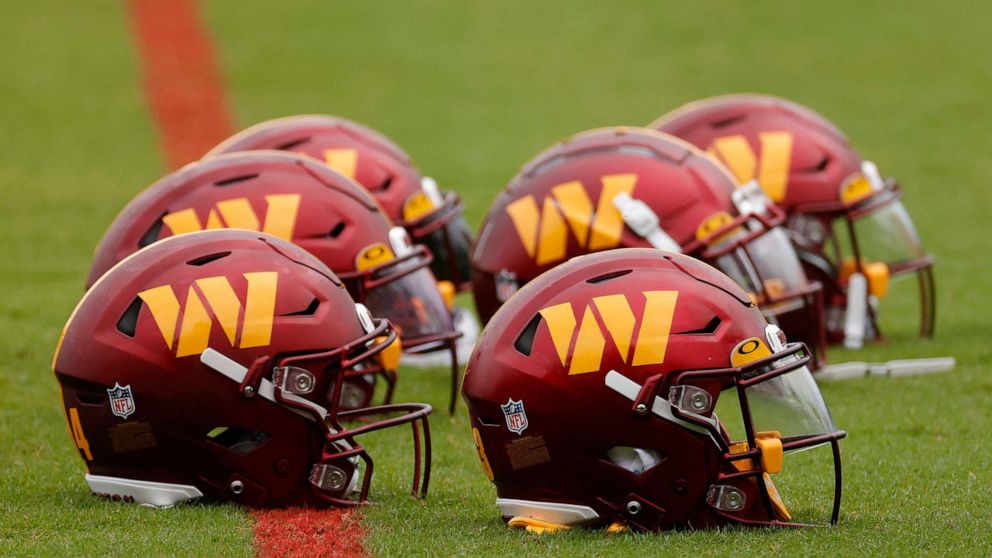 Ex-Washington CO's coach reaches deferred prosecution deal amid federal investigation
The former Washington Commanders head coach has reached a deferred prosecution agreement after the Justice Department alleged he illegally gave players oxycodone and other narcotics when they weren't not prescribed the pills.
A Deferred Prosecution Agreement occurs when a defendant admits wrongdoing, but if he follows the terms of the agreement, he will not be charged by the Department of Justice.
Former coach Ryan Vermillion admitted in federal court papers Friday that he was carrying a prescription pad belonging to a team doctor and a black bag full of narcotics.
The bag contained "pill envelopes", according to prosecutors.
Prosecutors in the Eastern District of Virginia said Vermillion would fill oxycodone prescriptions and dispense pills that weren't meant for specific players. The NFL has a process in place where away teams can legally obtain prescription pills if a player on a visiting team needs them. The Department of Justice said Vermillion discourages players from using this program and taking drugs from the black bag instead.
In several cases described in court documents, Vermillion would give players oxycodone immediately after being injured in the locker room to relieve pain, but the DOJ says the prescription was not intended for this player.
"I've got painkillers in the bag if he needs anything," Vermillion texted a coach, according to the documents, after a player was taken off the field and into the locker room.
The Justice Department said the coach texted Vermillion asking him to give the player oxycodone.
"Vermillion has told certain commanders' doctors to write oxycodone prescriptions for players he believes should receive additional oxycodone," the DOJ said in a statement of facts.
The Justice Department said Vermillion kept a "stockpile" of oxycodone at the team's facility in Ashburn, Virginia. When Drug Enforcement Administration (DEA) agents searched the team's facility, they found prescription drugs in a locked cabinet and players with no trace of medication prescribed for a specific injury.
Prosecutors say it amounted to Vermillion breaking the law by handing out pills that weren't prescribed to specific players.
Part of the agreement states that Vermillion may not engage in any athletic training activities, may not leave the Western District of North Carolina, and must submit to a drug test and see his probation officer regularly.
Washington Commanders head coach Ron Rivera said in a statement that the team released Vermillion and prosecutors made it clear the team witnessed a crime, not the target himself.
"I was recently informed that Ryan Vermillion has entered into an agreement where he has admitted to wrongdoing but will not be charged with any crime as long as he meets certain conditions within the next 12 months. The situation is unfortunate and although it did not result in any criminal charges, it was necessary to move forward in a different direction. Ryan's employment has been terminated," the statement read.
He added, "I want to emphasize that the US government confirmed from the outset that it viewed the organization as a witness, not a subject or target of the investigation. We have fully cooperated with federal investigators and will continue to cooperate with them. any further investigation by the League and the NFLPA."