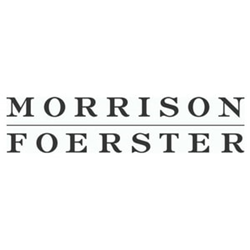 Distinguished SDNY Attorney Edward Imperatore Joins Morrison & Foerster in New York
NEW YORK (WEB PR)
January 19, 2022
Morrison & Foerster, a leading global law firm, is pleased to announce that Edward A. Imperatore has joined the firm as a partner in its Investigations + White Collar Defense group, based in the New York office. York. Mr. Imperatore joins Morrison & Foerster from the United States Attorney's Office for the Southern District of New York (SDNY), where he has served as an Assistant United States Attorney (AUSA) since 2012 and a senior member of the Fraud Unit to office securities and commodities. . Mr. Imperatore brings to the firm nearly a decade of experience in the investigation, prosecution and adjudication of cases involving securities and accounting fraud, insider trading, market manipulation , corporate fraud, cybercrime, and violations of the Foreign Corrupt Practices Act (FCPA).
During his career with the United States Attorney's Office for the SDNY, Mr. Imperatore attempted more than a dozen jury trials to verdict, all of which resulted in convictions. Among them were 10 complex white-collar trials lasting several weeks, including six trials in the securities and commodities fraud unit. He also argued 11 Second Circuit appeals.
Mr. Imperatore's arrival follows the addition of dozens of former senior U.S. law enforcement and regulators to the firm in recent years, including William Frentzen, Adam L. Braverman, Brian K Kidd, Brandon Van Grack, Katherine Driscoll and Nathan Reilly. in the last year alone. These additions underscore the strength of Morrison & Foerster's growing multi-jurisdictional white collar investigations + defense practice and its ability to meet growing client demand for securities fraud, FCPA and security incident defense. cybersecurity, as well as the increased demand for white-collar investigative teams made up of several former prosecutors, including from SDNY.
"Ed is a highly regarded and accomplished prosecutor with an exceptional record of investigating and prosecuting some of the most sophisticated and high-profile white-collar cases at one of the top United States Attorney's offices in the country" , said Carrie H. Cohen. , alumnus of the U.S. Attorney's Office for the SDNY and co-chair of Morrison & Foerster's Investigations + White Collar Defense Group. "Adding Ed to our partnership further strengthens our already impressive strength in white-collar investigations and advocacy at a time of heightened government law enforcement, particularly with respect to securities and accounting fraud, insider trading, market manipulation and other financial crimes His litigation experience involving parallel investigations by the SDNY and the SEC, the CFTC and other regulators will be invaluable to our customers.
Mr. Imperatore most recently served as a senior member of SDNY's prestigious Securities & Commodities Fraud Unit. Previously, he worked in the Office's Complex Fraud and Cybercrime Unit. During his nearly 10-year tenure as AUSA, Mr. Imperatore investigated and prosecuted several high-profile corporate fraud and FCPA cases, including three of the top 10 FCPA criminal resolutions, resulting in nearly 3 billion dollars in penalties and a crime of 900 million dollars. resolution with a major automotive company regarding a vehicle ignition switch fault. He has also led numerous high-profile white-collar prosecutions and lawsuits, including a month-long accounting fraud investigation and trial during the COVID-19 pandemic of the CEO and COO of a biomedical company. fraudulent earnings hoarding, investigation and three-week-long accounting fraud trial of the CFO of a public real estate investment trust for manipulating non-GAAP earnings measures, investigation and month-long trial of a film producer for a complex securities fraud and investment adviser fraud involving a New York hedge fund, and the weeks-long insider investigations and trials of a Wall Street analyst and an investment fund owner.
"Morrison & Foerster is known worldwide for its outstanding reputation, international expertise and exceptional group of lawyers and clients," said Mr. Imperatore. "I am thrilled to join the firm's renowned litigation and white-collar practices and look forward to using the experience and skills I have developed as an SDNY attorney and litigant to help our clients manage their most complex cases.
Mr. Imperatore earned his JD, magna cum laude, from Georgetown University Law Center, where he served as editor of the Georgetown Law Journal, and his BA, magna cum laude, from Amherst College. After law school, he clerked for the Honorable Robert A. Katzmann, United States Court of Appeals for the Second Circuit, and before that, for the Honorable Lewis A. Kaplan, US District Court , Southern District of New York. Earlier in his career, he was also a litigation partner at two major New York law firms. Mr. Imperatore is admitted to the bars of the State of New York and New Jersey.
ABOUT MOFO
Morrison & Foerster is a global company with exceptional credentials. Our clients include some of the largest financial institutions, consulting and accounting firms, investment banks, and Fortune 100, technology and life science companies. Highlighting the firm's commitment to client service and its leadership in impact litigation and market-changing settlements, MoFo was recognized as one of the Top 10 Firms on The American Lawyer's 2021 A-List . Year after year, the firm and the lawyers in its Investigations + White Collar Defense group receive significant recognition from Chambers and The Legal 500, including Global, USA, Asia-Pacific, Europe, UK, Latin America and FinTech Legal. Our lawyers are committed to delivering innovative, business-driven results for our clients, while preserving the differences that make us stronger. MoFo has a long-standing commitment to creating a culture that respects and celebrates differences, while providing an inclusive environment. The firm has achieved Mansfield Plus certification since 2018 after successfully achieving at least 30% women, community of color, and LGBTQ+ lawyer representation in a notable number of current leadership and committee positions. The firm also has a long history of community involvement in providing pro bono legal services, including advocating for civil rights and civil liberties, improving public education for poor children, defending veterans, promoting international human rights, obtaining asylum for the persecuted, and safeguarding the environment.
Morrison & Foerster's internationally ranked and multi-recognized Investigations + White Collar Defense group includes former federal and state prosecutors, high-level government regulators, White House and state attorneys. Federal Bureau of Investigation, national security and privacy specialists, and seasoned defense attorneys. This diverse team is made up of more than 100 attorneys from around the world handling a wide range of complex, high-profile, multi-jurisdictional cases in a variety of industries and before numerous federal, state, local and international prosecutors and regulators. Our team of experienced, practical and discreet lawyers have advised clients, conducted investigations and worked with partners around the world, including in some of the world's most challenging markets in Africa, Asia, Eastern Europe East, Latin America, the Middle East and Russia.