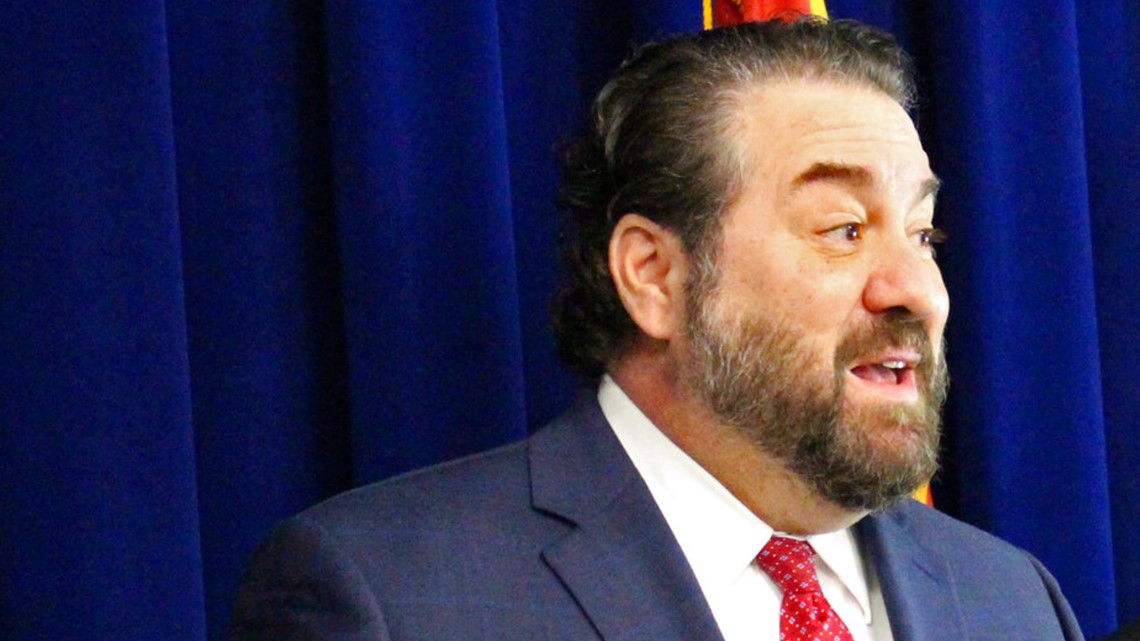 Courts not expediting appeal of AG Brnovich's election struggle
The Arizona Supreme Court is refusing to expedite an appeal by Attorney General Mark Brnovich after a judge sided with Katie Hobbs on election rules.
PHOENIX — The Arizona Supreme Court on Wednesday declined to expedite an appeal by Republican Attorney General Mark Brnovich after a judge sided with Democratic Secretary of State Katie Hobbs on election rules.
The ruling means that court battles are unlikely to unfold before the general election over Brnovich's appeal and that the updated 2019 election rules will remain in place for the general election.
Last month, a Yavapai County judge rejected Brnovich's efforts to order Hobbs to extensively rewrite a nearly 300-page document she wrote to tell county election officials how to handle the 2022 election.
The judge said Brnovich had waited so long to pursue his perceived problems with the manual that he could not order the few changes that might be deserved. Judge John Napper instead sided with Hobbs and GOP Gov. Doug Ducey's position and said the last playbook approved by the three in 2019 would be in effect for the next election.
Brnovich did not file a formal appeal, but asked the Arizona Supreme Court to let him bypass the appeals court so the high court could hear the case quickly and act before the November election.
The Supreme Court said it reviewed Brnovich's claim and determined that it failed to meet the lower appeals court's standards for circumvention.
Arizona Politics
Follow all of our current Arizona politics updates on our 12 News YouTube channel. Subscribe to receive updates on all our new uploads.
More ways to get 12 News
On your phone:
Download the 12 News app for the latest local news straight to your phone.
On your streaming device:
Download 12 News+ to your streaming device
The free app 12 News+ from 12 News allows users to stream live events – including daily newscasts like "Today in AZ" and "12 News" and our daily lifestyle program, "Arizona Midday" – on Roku and Amazon FireTV.
12 News+ features live video throughout the day for breaking news, local news, weather, and even the occasional moment of zen showcasing breathtaking views from all over Arizona.