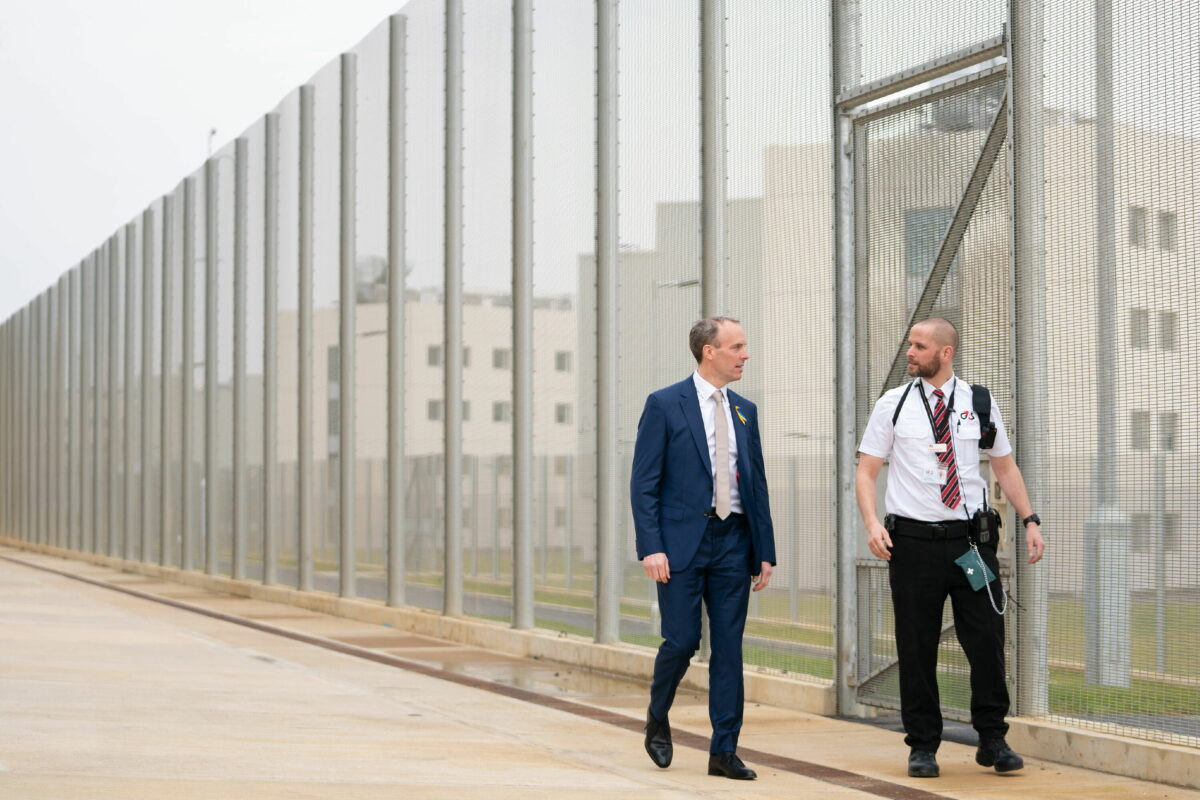 9 Islamic terrorists refusing to engage in de-radicalisation process in UK prisons
A report by HM Inspectorate of Prisons has revealed that nine Islamist terrorists held in two special 'separation centres' in UK prisons are refusing to take part in de-radicalisation and other programs designed to tackle the behavior of offenders .
In April 2022, inspectors visited the facilities at Woodhill Prison in Buckinghamshire and Frankland Prison in County Durham, which hold high profile prisoners including Hashem Abedi, the brother of the Manchester Arena suicide bomber Salman Abedi, who is serving a life sentence for helping him make the bomb that killed 22 people.
The idea of ​​separation centers was conceived in 2017 with the idea of ​​preventing the most radically radicalized terrorists from affecting the general prison population.
Chief Inspector of Prisons Charlie Taylor said offending behavior programs aimed at de-radicalizing prisoners were "too ambitious" and most prisoners were unwilling to commit.
He said: 'The central team and prison leaders need to be clear about the psychological and philosophical expectations of the centers and ensure that all staff understand and fully fulfill their specialist roles. The challenge for centers is to achieve their goal of protecting others from harm while providing clear pathways for men to follow.
"For those who fully engage and show progression, carefully curated and supervised opportunities to have limited contact with ordinary prisoners and staff would be a way to test whether further reintegration is possible and safe," he said. -he adds.
"Prisoners refused any type of intentional activity"
The report found that "almost all of the prisoners refused any form of intentional activity or criminal behavior", meaning they were locked in their cells for 22 hours a day.
He said Muslim prison chaplains visited the centers at least three times a week, but Islamic studies classes had not resumed and, at the time of the inspection, access to Friday prayers. was limited by COVID-19 restrictions.
In April, the Independent Examiner of Terrorism Legislation, Jonathan Hall, submitted a report that convicted Islamist extremists sought to dictate the diet and toilet habits of non-Muslim prisoners and succeeded in preventing prison officers from attending. at their Friday prayer sessions.
Justice Secretary and Deputy Prime Minister Dominic Raab responded by announcing plans for a £6m ($7.27m) expansion of separation centres, which will include a third unit at the prison of Full Sutton in North Yorkshire.
Raab said: "We will take a more decisive approach in our prisons, not allowing cultural and religious sensitivities to deter us from nipping in the bud early signs of terrorism risk."
In November 2019, Usman Khan – who had been released from prison after serving time for terror offenses – murdered two volunteers from a prisoner rehabilitation charity during an event at Fishmongers' Hall in the center of London before being shot dead by the police. Just over a month later, another recently freed terrorist, Sudesh Amman, was shot dead by police in Streatham, south London, after stabbing shoppers.